---
---
Available October 2, 2021
Delight readers of all ages with this tribute to the timeless children's book "The Very Hungry Caterpillar" by Eric Carle. The literary Christmas tree ornament portrays the caterpillar's culinary travels on his path to becoming a butterfly. Storybook pages come to life with the caterpillar emerging from a dimensional red apple, while the back of the decoration looks like the book cover.
Artist crafted by Nello Williams, this Keepsake Ornament comes pre-packaged in a box for easy gift giving, preservation and storage. Dated 2021 in copyright.
On ornament: The Very Hungry Caterpillar by Eric Carle. On Saturday he ate through one piece of chocolate cake, one ice-cream cone, one pickle, one slice of Swiss cheese, one slice of salami, one lollipop, one piece of cherry pie, one sausage, one cupcake, and one slice of watermelon. That night he had a stomachache!
Plastic Christmas tree ornament measures 4.57" W x 1.88" H x 1.26" D.
™ & © 2021 Eric Carle LLC.All rights reserved.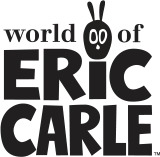 ---